Subpage under development, new version coming soon!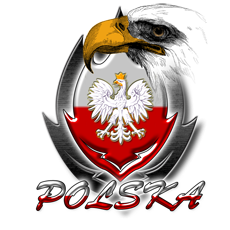 Hier können interessierte österreichische Manager mitmachen und diskutieren: Forum Österreichischer Sokkerbund

AUSTRIAN NT CONTACTS


Für Spielerupdates/-registrierungen benutze bitte die neue Datenbank oder sende dem Scout ein SK-Mail:

You can either add/update your player in our new database or SK mail them to a scout:

Österreich NEW NTDB

Austrian NT and U21 Scout mrjadi

Please also use our BEST OF FORUM and update your player there!


Austrian NT requirements

Torwart / Goalkeeper:
Torwart / Keeper: 18
Schnelligkeit / Pace: 15

Verteidiger / Defender:
Verteidigung / Defender: 16
Schnelligkeit / Pace: 15
Technik + Passspiel + Spielaufbau / Technique + Passing + Playmaker: 25

Mittelfeld / Midfielder:
Passspiel + Spielaufbau / Passing + Playmaker: 28
Schnelligkeit + Technik + Verteidigung / Pace + Technique + Defender: 32

Sturm / Striker:
Sturm + Technik + Schnelligkeit / Striker + Technique + Pace: 49


Die Mindestanforderungen sind nur Richtwerte, falls du einen Spieler hast, der die Anforderungen knapp nicht erfüllt, oder wenn du nicht sicher bist ob ein Spieler gut genug ist, dann setz dich mit dem NT in Verbindung!

If you have a player who doesn`t meet the requirements or if you don`t know if a player is good enough, feel free to contact the NT Manager
Alter Besen - Kann er noch kehren?

Batto Oric
2019-10-17 21:30
Nach unendlichen größtenteils sehr erfolgreichen Saisonen hat der verdiente Manager Slamtam
http://sokker.org/team/userID/257090
die Leitung der U21 an Batto Oric übergeben. In seinem Fall von einem neuen Besen zu sprechen, wäre zu viel des Guten, Batto schaffte nicht einmal unfallfrei seine vorigen Verpflichtungen aufzuzählen.
Soll er gleich mal zeigen, was er kann, am Freitag steht nämlich zum Auftakt der WM-Quali gleich mal der Weltmeister vor der Tür, wir dürfen gespannt sein.
The official U21 Austria staff:
U21 NT-Coach: Batto Oric
U21 Scout: mrjadi
(part-time job!)
HOW TO GET A PLAYER INTO OUR U21
In case you own a player who seems fit for our National U21 Team, put him into our
NT-Database
,
update him continuously and/or contact the responsible Scout or the Coach.
In order to gain overview how competitive your player performs you are invited to visit the
BEST OF AUSTRIA FORUM
For any further discussion about the Austrian National Team, please visit our
ÖSTERREICH FORUM
Schedule Österreich/Austria U21
Friendly schedule for this championship-qualifier season:
Week 06 - USA
Week 09 - hopefully USA again, the manager has not realized yet that there will be no other option
---- age update ----
Week 15 - Bulgaria
Week 00 - New Zealand
______________________________________________
| | |
| --- | --- |
| Rank points: | 2211.98 |
| Number of players: | 40 |
| Average form: | incredible |
| Average age: | 20.2 |
| Average value: | 527 819 $ |
| Total value: | 21 112 750 $ |
Invite friends and earn free Plus!
Sokker